Dine + Donate for Pride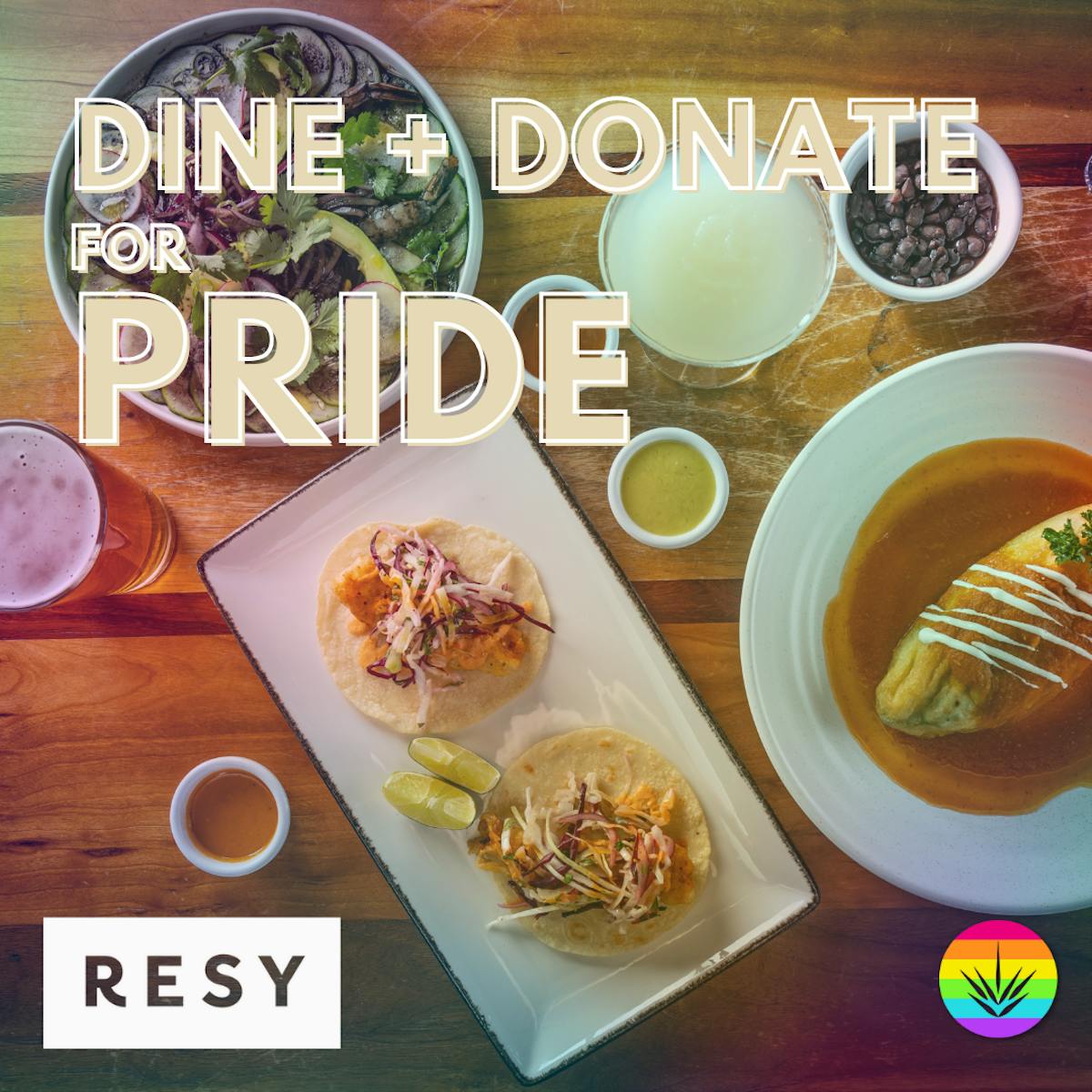 BOOK OUR PRIDE DONATION TABLE
BENEFITTING
MONTROSE GRACE PLACE
THROUGHOUT JUNE
Book our Pride Donation Table via RESY and we'll donate 20% of your check (before tax + tip) to Montrose Grace Place!
How to book:
- Visit our page on RESY
- Select your party size and date in June you'd like to book
- Search for your desired time in the blue boxes below and select the block labeled "PRIDE Table"
- Follow RESY's on screen prompts for any further information and confirm your booking!
ABOUT MONTROSE GRACE PLACE:
On June 10, 2010, Montrose Grace Place (MGP) opened its doors in what was then Grace Lutheran Church in the heart of Montrose. With a handful of volunteers and support from the local community, MGP sought to provide youth experiencing homelessness of all sexualities and genders with food, resources, and fellowship. Serving family-style meals with youth and volunteers sitting side by side, the founders of MGP wanted the space they created to feel different from other outreach programs. They wanted the youth they served to see MGP as a welcoming and LGBTQ+ affirming place that embraced who they were in every sense. When they were greeted at the door, they were being welcomed as family to a table they could call their own.

Twelve years and many, many meals later, our mission has not changed, only expanded. Now operating out of Kindred Montrose, we welcome more youth and serve more meals each week than ever before. Our ever-growing community of volunteers, partners, donors, and supporters have allowed MGP to expand our capacity to care for our family. From providing financial support and clothes to life-changing resources and fun activities, we will always strive to give more to those that need it most.